15 Nov

Best guerrilla marketing campaigns

We're all about making brands stand out, so much so that we've moved on from just offering coffee services  (although there are strong links to coffee being the best commodity for experiential marketing campaigns). We look for innovative ways to work with our customers to make a big impact. Being at the forefront of events, marketing campaigns, brand launches, customer engagement campaigns and staff incentive days we help companies achieve huge success in building brand awareness and loyalty. We want to share our favourite guerrilla campaigns in the hope that marketing and events specialists can leverage the ideas to propel their brands forwards.
Top guerrilla marketing campaigns
A good guerrilla marketing campaign hits a targeted audience with a creative idea that makes a lasting impression. Moreover it shouldn't cost the earth. A successful guerrilla marketing campaign relies on you understanding your buyer's personas and coming up with a way to reach and inspire them. Take these examples:
The University of Law specialises in legal education.  Their postgraduate courses develop bright minds to become elite Lawyers, and include law conversion courses for those who have not previously studied law. They have a clever strategy of embedding themselves onto University campuses to engage with undergraduates and steer them towards further education. They have even been smart enough to recruit representatives within Universities across the UK, known as brand ambassadors, who promote the University of Law from within.
Student acquisition campaign
As part of their student recruitment campaigns the University of Law gives out free coffee to students who sign up to receive details of postgraduate courses from UoL. A few hours of this marketing activity can lead to any where from 100 to 400 sign-ups which, when replicated across multiple Universities across the UK gives the team a huge number of leads within their target market. Add to this the social media coverage, driven also by Universities to their students ,and this campaign overall has a very wide reach.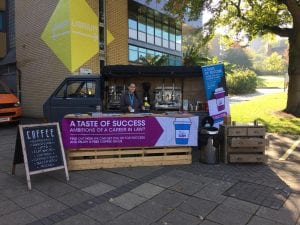 When Converse launched their new range of sneakers, they knew exactly who to aim them at. The young hip and trendy market who are street savvy is who they are all about. The launch campaign consisted of opening the 'One Star Hotel' in Shoreditch. It was only open for 2 days with rooms designed by some of the biggest names in music and fashion. The new Converse collection was the main feature of the hotel, with a street culture theme. The lucky few who got tickets experienced the sights and sounds of the new collection at the One Star Hotel.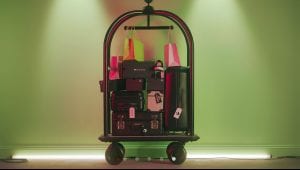 The co-founder of Reddit Alexis Ohanian used to take Reddit stickers everywhere he went. He went round putting them onto everything – signs, poles and even other advertisements. He would also give them to people he met at events (including people he didn't know). They came with the simple instruction to 'sticker responsibly'. A few weeks down the line these stickers started appearing on social media. A simple and cheap campaign using low cost items soon gained a following over social media. Reddit has since become one of the most popular websites on the internet.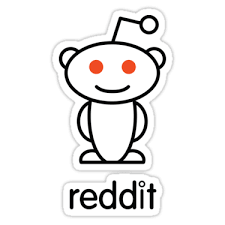 Every month we'll cover our favourite guerrilla marketing campaigns.  This will give you the ideas to get your creative juices flowing. Follow us on Twitter and LinkedIn for our monthly marketing updates.