22 Apr

Ben and Mimi's wedding

Yesterday was a special day for Ben and Mimi at their festival themed wedding, with the reception being held at Lopwood Cricket Club near Southampton. They had a marquee on the lovely flat cricket pitch, with a bouncy castle, us as the coffee van, bangers and mash for dinner and a cake table full of cakes which guests had made for dessert.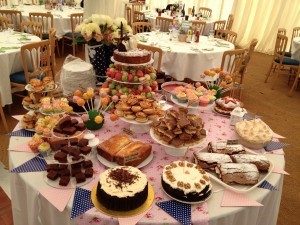 A few little surprises cropped up along the way including puncture kit who was a drummer with a bike converted into a drum kit, a really unique idea, and the crepe man to provide sweet and savoury pancakes to the evening guests.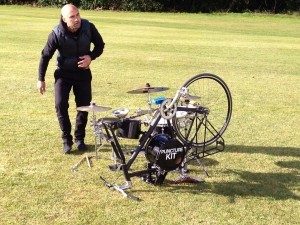 Guests were asked to bring wellies and sunglasses, with the groom and ushers in Converse shoes for that retro feel.
They were so happy together, stealing quiet moments to have a dance outside and play pool in the club. The weather was true April showers with sunshine, rain and hail. Congratulations Ben and Mimi- we're sure you'll have a wonderful, fun-filled life together!